States and High-Cost Specialty Drugs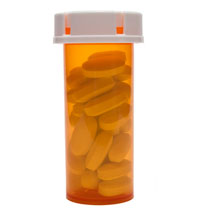 As custodians of public funds, state leaders have to determine what to do about high-cost specialty drugs, such as Sovaldi, the expensive and controversial treatment for Hepatitis C.  As state officials know only too well, the use of a high-priced drug like Sovaldi could result in an unplanned bottom line increase to already burdened state Medicaid budgets. What should state officials consider when making coverage decisions? What should be the pricing and coverage policies for other high-cost specialty drugs forecasted for release in the coming years?
The MMF has taken on this topic, in response to state interest and questions about high-cost breakthrough drugs. In 2014, the MMF hosted a meeting that enabled researchers and advocates to compare notes about Sovaldi.  Also from 2014, read more from Christopher Koller, President of the MMF, about the states and Sovaldi and watch a video on Bio-Pharma Innovations/High Cost Drugs from the Brookings Institute Panel.
States and High-Cost Specialty Drugs News
The National Academies of Sciences, Engineering, and Medicine has assembled an ad hoc committee to address patient access to affordable drugs. The Milbank Memorial Fund is one of the sponsors of the committee's work. The committee will issue a report to address issues such as trends in drug pricing, improved patient access to effective treatments, and innovations that address the needs of … Read more

The Center for Evidence-based Policy (CEbP) is making progress on SMART-D, the State Medicaid Alternative Reimbursement and Purchasing Test for High-Cost Drugs. Earlier this month, the SMART-D group released a report examining the landscape of Medicaid drug purchasing, specifically focusing on state Medicaid programs' ability to pursue alternative payment models. The SMART-D Summary Report … Read more

As the end of the month approaches, so does the end of phase one of SMART-D, the State Medicaid Alternative Reimbursement and Purchasing Test for High-Cost Drugs. A project of the Center for Evidence-based Policy (CEbP) at Oregon Health and Science University, SMART-D is part of a series of grants from the Laura and John Arnold Foundation. Read more