Multi-State Collaborative Hosts Meeting for Payers
October 31, 2017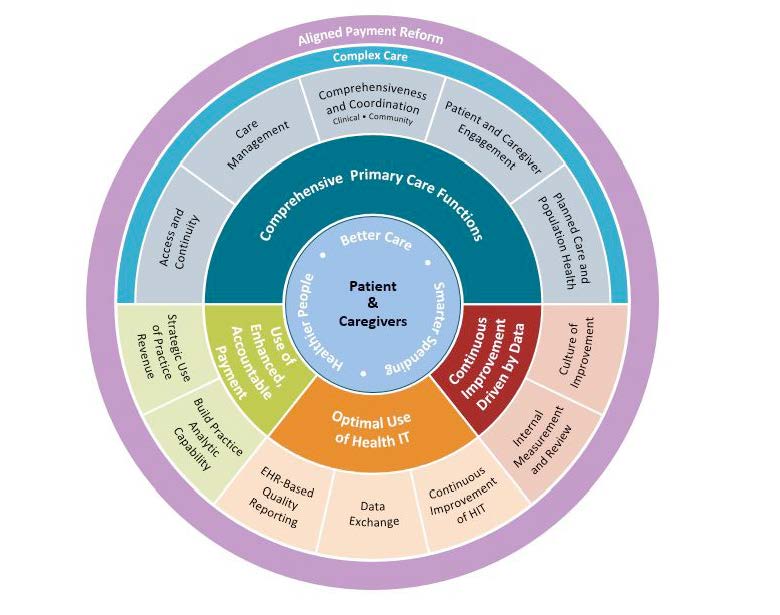 It might have been difficult to imagine 10 years ago—commercial and public insurers meeting to compare notes on how to better align payments, measures, and reporting to transform primary care. Yet there they were, at the most recent meeting of the Milbank Memorial Fund's Multi-State Collaborative (MC) all-payer meeting, held on September 19 in Washington, DC.
All of the payers in attendance were involved in Comprehensive Primary Care Plus (CPC+), a five-year national advanced primary care medical home model that aims to strengthen primary care through regionally based multi-payer payment reform and care delivery transformation. With leaders from the Center for Medicare and Medicaid Innovation Center (CMMI), state Medicaid agencies, and private national and local payers from around the country, the group totaled 40 (including some attending virtually).
Payers were keenly interested in several topics—data aggregation, analytics, and reporting to CPC+ primary care practices; and curriculum planning and structure for CMMI's Regional Learning Networks, which provides technical assistance and education to participating CPC+ practices.
"We were able to bring in several national experts who provided excellent didactic presentations and answered a wide range of questions on these topics," explains Lisa Dulsky Watkins, director of the MC. "These content experts, along with the staff and leadership at CMMI, were able to hear firsthand from the payers, the people responsible for implementation at the local level. That degree of candor is hard to elicit in a virtual setting."
Consisting of most of the 18 states or regions involved in CPC+, the MC provides members with the opportunity to share data, participate in collaborative learning, and advocate for improved collaboration between the states and the federal government on new and ongoing initiatives. The MC has been hosting payer meetings since 2015. The group has evolved over the last few years to include commercial and public insurers that are committed to improving primary care through participation in innovative multi-payer programs. The meetings are known for giving payers an opportunity to report to each other on the aspects of multi-payer alignment that are working for them and the impact these reforms have on primary care.
The September meeting was especially notable because of its size. "At previous meetings, we had up to a dozen Medicaid or commercial plans present," said Dulsky Watkins. "Last month, 26 payers were represented, including those from four regions that will not be officially starting as CPC+ participants until January of 2018. The high level of participation we saw demonstrates the high level of engagement in CPC+."
"As a representative of a (Medicaid) payer from one of the four new regions, I am excited that the Milbank Memorial Fund offers this opportunity for participation in a Multi-State Collaborative all-payer meeting," said Rita Orr, director of provider program and payment innovation, Corporate Provider Network Management, AmeriHealth Caritas Family of Companies. "The opportunity to hear best practices and lessons learned from plans that have gained experience with CPC+ and CPC Classic will prove invaluable to help guide us as we begin our own CPC+ journey. As a new CPC+ region/plan, we are grateful for the information, support, and resources that have been available so far. We look forward to the opportunity to participate in future multi-payer sessions."
Several Milbank Memorial Fund-hosted CPC+ payer meetings are planned for the coming year.